Parks, Trees & Environment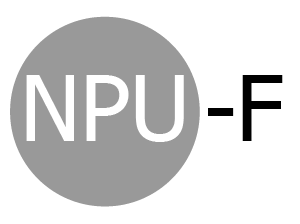 Our neighborhoods host many parks including the large regional Piedmont Park (R), home to many amenities, events and festivals, and many neighborhood parks (N), nature preserves (NP), playlots (P) and small green spots or garden parks (G). A definition for the classification of parks can be found on the City of Atlanta Office of Parks website. See below for a listing of parks and trails in NPU-F.
The City of Atlanta Arborist Division is charged with protecting the City's tree canopy on private property throughout the City of Atlanta. Protecting and permitting the removal of trees can be done either under a building permit or through an application to remove a dead, dying, diseased, or hazardous tree.
Additional information about the tree ordinance, permitting, etc. can be found here.
Trees found on public land (including parks and other public spaces and the right-of-way along streets) are managed by the Office of Parks. Trees on public land may not be removed, pruned or damaged without express permission of the Office of Parks.
Care for urban trees, especially during times of drought, can be challening. Read an excellent urban tree care summary by Rich Sussman, Trees Parks & Environment Committee Chair.
Trees Atlanta is a nationally recognized non-profit citizens' group that protects and improves Atlanta's urban forest by planting, conserving, and educating. The Trees Atlanta website offers a wealth of resources on tree care and educational programs. You can even request a free tree for your yard.
NPU-F Parks, Recreation Centers and Trails
Lindridge Martin-Manor:
Armand Park (Armand Road cul-de-sac) P
Morningside Lenox Park:
Barclay Median (Barclay Place/East Rock Springs) G
Beech Valley Triangle (Beech Valley Road/Beech Valley Way) P
Daniel Johnson Nature Preserve (Beech Valley Road) NP
East Rock Springs Triangle (East Rock Springs Road/East Pelham Road) G
Herbert Taylor Park (1795 Johnson Road) NP
Hickory Grove Park (Homestead Avenue/Inverness Avenue) G
Homestead Park (Meadowdale Avenue/Homestead Avenue) G
Lanier Boulevard Parkway (Amsterdam Avenue to University Drive) G
Lenox and Johnson Road Park (Lenox Road/Johnson Road) G
Lenox-Wildwood Park (1760 Lenox Road) N
Morningside Nature Preserve (Cheshire Bridge Road/Woodcliffe Terrace/Wildwood Road) NP
Noble Park (1710 Noble Drive) P
Pelham Road Park (East Pelham Road/Piedmont Road) G
Robin Lane Park (end of Robin Lane) G
Sidney Marcus Park (786 Cumberland Road) N
Smith Park (1571 Piedmont Road/1547 Monroe Drive) G
Spring Valley Jewish Corner (Spring Valley Lane/University Drive) G
Sunken Garden Park (1000 East Rock Springs Road) N
Wildwood Gardens Park (735 Wildwood Road) G
Wildwood Place (end of Wildwood Place) G
Wilson Park Triangle (East Morningside Drive/North Rock Springs road) P
Zimmer Drive Circle (Zimmer Drive off North Highland Avenue) G
Piedmont Heights:
Gotham Way Park (End of Gotham Way) N Owned by PHCA
Montgomery Ferry/Golf Circle Triangle (Montgomery Ferry/Golf Circle) G
Piedmont Heights Park (Montgomery Ferry Road/Pelham Road) G
Virginia-Highland:
John Howell Memorial Park (797, 833, 869 Virginia Avenue) N
Lanier Boulevard Parkway (North Highland Avenue to Amsterdam Avenue) G Including:

Bulworks II Sculpture Garden (Lanier / Virginia) G
Hudson Circle (Hudson / Lanier) G

North Highland Park (Corner of N. Highland and St. Charles) N Owned by VHCA
North Highland Terrace Park ((North Highland Terrace near Amsterdam Avenue) G
North Virginia Circle (Virginia Avenue/North Virginia Avenue) G
Orme Park (795 Brookridge Dr. NE) N
Orme Triangle (Orme Circle / Elkmont DR NE) G
Piedmont Park (400 Park Drive) R
Todd Street Triangle (Todd Road/Adair Avenue) G
Virginia-Highland Triangle (Virginia Avenue/North Highland Avenue) G
Recreation Centers:

Place trash and recycling bins on all corners of Monroe Drive and intersecting streets (i.e. Cooledge, Cresthill, Elmwood, etc.).
Be sure to ask your clean-up crews to check for trash in the surrounding streets where your event participants may have walked or parked.
Trails:
Lindridge Martin-Manor:
Cheshire Farm Trail (north side Lindridge Drive, just west of SR400/I-85, to Cheshire Bridge Road, south of I-85)
Confluence Trail (Armand Park to confluence of South and North Forks, Peachtree Creek)
Meadow Loop Trail (south side of Lindbergh Drive, just west of SR400/I-85)
Morningside/Lenox Park:
Morningside Nature Preserve Trail (parking lot on Lenox Road south of RR tracks to Wildwood Road)
Important Neighborhood Contacts
Councilmember Jennifer Ide:
404-330-3049 jnide@atlantaga.gov
Atlanta's non-emergency call center:
Phone: ATL311 dial 311 or 404-546-0311
Website: ATL311
ATL311 Helps residents quickly access city departments and services:
Business Hours: 7am - 6pm M-F